Mattel & Fisher-Price
Customer Service
CUSTOMER SERVICE
Check out our self service options for answers to frequently asked questions, product instructions, technical product support, product recall & safety alert information, register products for safety alerts and recalls and Power Wheels® service and replacement parts. If you can't find what you are looking for and still need assistance, you can choose from one of our contact options below.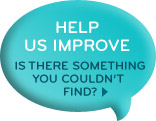 **Please accept our sincere apologies for our delayed response time. We are located in the Buffalo, New York area and are digging out of our SNOvember storm! We are making every effort to make up for the four days in which our offices were closed and thank you for your continued patience.**
Our offices will be closed on Thursday, November 27th. We will reopen at 9 AM Eastern Time on Friday, November 28th.