Mattel & Fisher-Price
Customer Service
WE'RE HERE FOR YOU!
For your convenience and assistance, you can contact us via toll-free phone lines. English, French and Spanish speaking agents are available.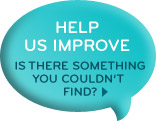 Standard Business Hours
Monday - Friday
9 AM to 6 PM Eastern Time
Our offices will be closed on Monday, July 3rd and Tuesday, July 4th. We will reopen at 9 a.m. Eastern Time on Wednesday, July 5th.

Mattel products, including Hot Wheels, Barbie, Monster High, RoseArt, and Board Dudes:
In the US and Canada: 800-524-8697

Fisher-Price products, including Baby Gear, Infant Toys and Car Seats:
In the US and Canada: 800-432-5437

Power Wheels® Battery Operated Ride On Vehicles:
In the US and Canada: 800-348-0751

MEGA® Bloks and Puzzles:
In the US and Canada: 800-465-6342

Hearing impaired support for all brands:
800-382-7470

American Girl product support, click here
Corporate Contact Information
Mattel, Inc.
333 Continental Boulevard
El Segundo, CA 90245-5012
Fisher-Price Brands
636 Girard Avenue
East Aurora, NY 14052
AG Brands
8400 Fairway Place
Middleton, WI 53562-0998
Mattel Europa, B.V.
Gondel 1
1186 MJ Amstelveen, Netherlands