Mattel Global
Consumer Support
WE'RE HERE FOR YOU!
For your convenience and assistance, you can contact us via toll-free phone lines. English, French and Spanish speaking agents are available. Calls may be handled outside your country of residence. Your call will be recorded for quality control, training, legal, and other business purposes.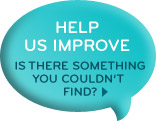 Standard Business Hours
Monday - Friday
9 AM to 6 PM Eastern Time
If you own a Rock 'n Play Sleeper, please visit our Recall & Safety Alerts page here:
https://service.mattel.com/us/recall.aspx
. Once there, click on Fisher-Price® Rock 'n Play™ Sleeper Recall and then "Help me" to get started.

Mattel products, including Hot Wheels, Barbie, Monster High:
In the US and Canada: 800-524-8697

Fisher-Price products, including Baby Gear, Infant Toys and Car Seats:
In the US and Canada: 800-432-5437

Power Wheels® Battery Operated Ride On Vehicles:
In the US and Canada: 800-348-0751
MEGA® Bloks and Puzzles:
In the US and Canada: 800-465-6342

Hearing impaired support for all brands:
800-382-7470

American Girl product support, click here
Corporate Contact Information
Mattel, Inc.
333 Continental Boulevard
El Segundo, CA 90245-5012
Fisher-Price Brands
636 Girard Avenue
East Aurora, NY 14052
AG Brands
8400 Fairway Place
Middleton, WI 53562-0998
Mattel Europa, B.V.
Gondel 1
1186 MJ Amstelveen, Netherlands