Mattel Global
Consumer Support
CUSTOMER SERVICE
Check out our self service options for answers to frequently asked questions, product instructions, technical product support, product recall & safety alert information, register products for safety alerts and recalls and Power Wheels® service and replacement parts. If you can't find what you are looking for and still need assistance, you can choose from one of our contact options below.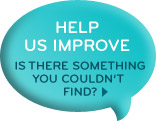 If you own a Rock 'n Play Sleeper, please visit our Recall & Safety Alerts page here:
https://service.mattel.com/us/recall.aspx
. Once there, click on Fisher-Price® Rock 'n Play™ Sleeper Recall and then "Help me" to get started.