Mattel & Fisher-Price
Customer Service
CUSTOMER SERVICE
Check out our self service options for answers to frequently asked questions, product instructions, technical product support, product recall & safety alert information, register products for safety alerts and recalls and Power Wheels® service and replacement parts. If you can't find what you are looking for and still need assistance, you can choose from one of our contact options below.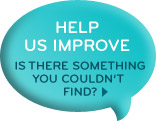 CONTACT CUSTOMER SERVICE
Due to the extremely high volume of emails we receive, it may take several business days for us to process and respond to your request. Please refrain from sending any duplicate or follow-up emails in the meantime. If your inquiry is time-sensitive, we ask that you contact our Consumer Services Department via phone at 1-800-524-8697. Our team members are available from 9 a.m. to 6 p.m. Eastern Time, Monday through Friday.