Mattel & Fisher-Price
Customer Service
CUSTOMER SERVICE
Check out our self service options for answers to frequently asked questions, product instructions, technical product support, product recall & safety alert information, register products for safety alerts and recalls and Power Wheels® service and replacement parts. If you can't find what you are looking for and still need assistance, you can choose from one of our contact options below.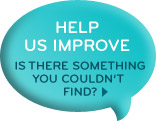 CONTACT CUSTOMER SERVICE
If you own a Rock 'n Play Sleeper, please visit our Recall & Safety Alerts page here:
https://service.mattel.com/us/recall.aspx
. Once there, click on Fisher-Price® Rock 'n Play™ Sleeper Recall and then "Help me" to get started.
Please note: Our systems are currently down, resulting in delays in receiving service. We apologize for any inconvenience and appreciate your patience.